So unless you've been living under a rock you know that Disney's live-action Beauty and the Beast, AKA The epitome of our childhood, was released on March 17.
Disney / Via
In true tumblr form the revamp has released the meme monsters within that have been slumbering since 1991.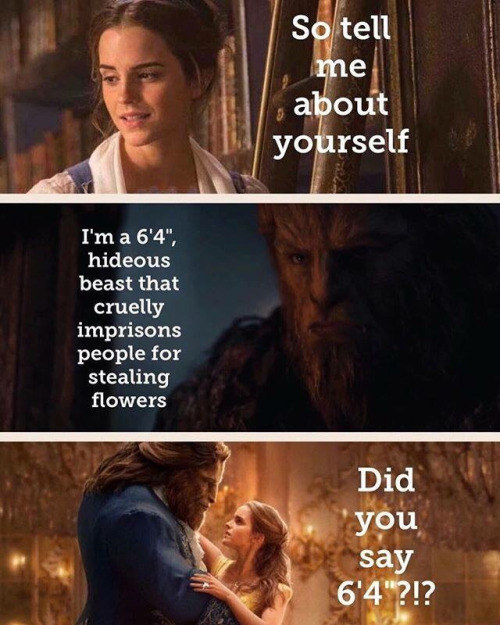 bukkakenojutsu / Via
Ones that focus on the Beasts' best qualities.
This detailed account of LeFou's development.
alexandotherfourletterwords / Via
Cadenza who played witness to the biggest break up in the film.

drbobbimorse / Via
This one user who's just saying what we're all thinking.

strangespecialmostpelicular
When LeFou got the last word in.

letsgobothersnape
The unsung hero of the story.
hothouseflower / Via
Beauty and the Beast: College Edition
awesomenerdinthelibrary / Via
The reasoning behind Ewan McGregor's casting.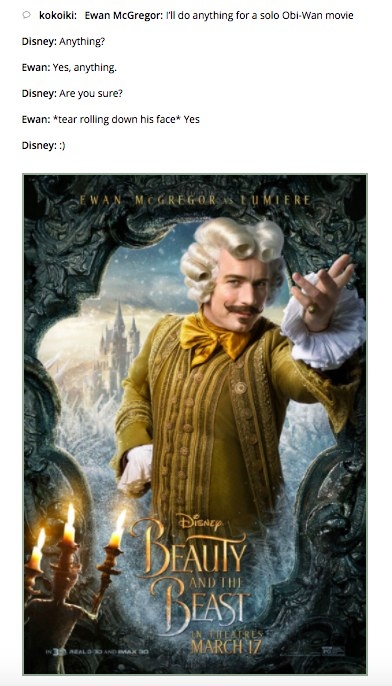 kokoiki / Via